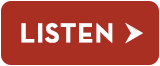 A link to the story is here, or you can subscribe (please subscribe!) and download the story from Itunes:
https://itunes.apple.com/au/podcast/backyard-battlefields/id910408871?mt=2
The story of German submarines in the Indian ocean is a fascinating but little known area of WW2.  For anyone wanting to know more there is an excellent book on the subject written by Naval historian (And fellow ANU alumni) Dr. David Stevens called 'U-Boat Far from Home' published by Allen & Unwin (1997). You can buy it here:
http://www.amazon.com/U-Boat-From-Home-David-Stevens/dp/1864482672
It would be greatly appreciated if you could please follow myself and Backyard Battlefields on Facebook, instagram and Twitter.
https://www.facebook.com/backyardbattlefields
https://instagram.com/backyardbattlefields/