Thank you for visiting! The Matilda Bay story can be downloaded free from itunes at: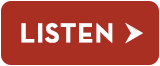 TRANSCRIPT:
I'm standing at one of my 3 favourite Matilda's: Matilda Bay. The others being Natalie Portman's character in The Professional and Waltzing.
Matilda Bay is located on the shores of Perth's Swan River. Looking ahead across the water you have fantastic views of the city skyline and a smattering of very, very expensive yachts, look behind and you can see the beautiful sandstone buildings and the velvet soft sporting fields of the University of Western Australia.
It's a very special place for me, not just because this is where I used to come and pass out after attending UWA Toga parties, it's because during the second world war the US Navy had a fleet of Flying boats based right here at Matilda Bay.
By May 1942 all American troops in the Phillipines surrendered to the invading Japanese Army who continued their advance Southwards to attack Malaya, the Dutch East Indies and Java, driving US and Allied forces before them. This meant the loss of bases for ships and aircraft who were forced to flee. Among them were a number of Consolidated PBY Catalinas from the US Navy's Patrol Wing Number 10. Who escaped from bases in the Philippines and ended up in Darwin and Broome. It was 'out of the frying pan into the fire' as they were caught up in the Japanese attacks there and the survivors were then posted to Perth, a safe-haven being out of range of Japanese land-based aircraft.
They brought with them the Consolidated PBY Catalina. It was one of the most widely used seaplanes of WW2. PB stood for Patrol Boat and 'Y' was the code assigned to the manufacturer – Consolidated Aircraft.
Patrol Wing 10 operated from Crawley Bay on the Swan River from March 1942 to mid-1944. Their depleted ranks were soon replenished and the unit grew to approximately 60 – 70 Catalina flying boats and were followed by approximately 1200 American support personal.
It was an incredibly versatile aircraft and it could be equipped with depth charges, bombs, torpedoes, and .50 caliber machine guns. The Catalinas undertook reconnaissance, anti-submarine patrols, convoy escort, search and rescue, and occasionally bombing missions across the expanse of the Indian Ocean
The University of Western Australia supported these operations and the officers' quarters were built on the site where University Hall is now situated. The photo lab which was responsible for all photo-work from aerial reconnaissance took up a large part of the Engineering Building which is now the Guild Tavern and Riley Oval just next to Hackett Drive was used as a parade ground for troops.
The university was helpful in other ways. UWA landmarks Hackett and Winthrop Halls where I'm standing right now have prominent red terracotta roofs which are highly visible from the air and apparently acted as markers to help guide the Catalina pilots back to base.
British, Dutch and Australian flying boats also operated out of Crawley. Perhaps most famously RAAF pilots seconded to Qantas re-established the Australia-England Airlink that had been cut due to the fall of Singapore in 1942. This involved flights between Crawley and RAF Base Koggala in southern Ceylon which is now Sri Lanka. The flights were the longest non-stop air route of any airline, stretching approximately 6000 km across the Indian Ocean. It took between 27 and 33 hours, with departures timed so that the plane crossed enemy territory during darkness to avoid air attack. Radio silence had to be maintained to avoid detection and the weight of fuel required limited the Catalina's load to only three passengers and 69kg of mail. It was called the Double Sunrise because the crews would see the sunrise twice.
Matilda Bay is a beautiful place to visit by itself, but If you want to see a Consolidated PBY Catalina up close and personal there are two options, you can visit the Aviation Heritage Museum located in Bullcreek, Perth where there is one on display and is definitely worth a visit. Or for the more fantasy minded you can play the X-Box 360 game 'World at War' and fly Catalina missions in the Pacific. I recommend doing both.
Thanks for downloading this edition of the program. If you enjoyed it please leave us some feedback on itunes. For more information on this story and others please visit us at Backyardbattlefields.com